After several private and corporate project collaborations, Elizabeth and Amy decided to team up and launch Munger Interiors in 2008. This sister-team is known for their tailored, refined, and livable interiors. We interpret how our clients' live and tailor our design aesthetic to their lifestyle. The Munger Interiors design team prides themselves on the power of teamwork. Our skilled team collaborates on every project that comes through our office ensuring our clients receive the highest level of service. Munger Interiors work has been locally and nationally recognized in publications such as Houston House & Home, Houston Lifestyle's & Home, PaperCity, Coastal Living, and Southern Living. They were also named Houston Decorative Center's 2012 Stars on the Rise and received several awards from PaperCity Design Awards and Architectural Digest's Before + After.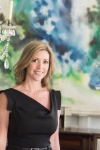 Amy Munger, Partner
Amy Munger graduated from Southern Methodist University in Dallas. For over 15 years, she worked at a leading art advisory firm managing both private and corporate collections, including AT&T and Norfolk Southern. Additionally, Amy helped produce "American Images: The SBC Collection of the Twentieth-Century American Art" and curated art exhibitions all over the country.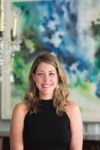 Elizabeth Stiver, Partner
After graduating from The University of Texas at Austin with a degree in Art History, Elizabeth Munger Stiver worked as a design associate for a top Houston design firm. Growing up with a mother who has a passion for antiques and was never afraid to rearrange a room, Elizabeth knew she was interested in the design and influence of a home. Her years of experience paired with her passion for interior design led to the desire to start her own business. Less enthusiastic about owning her own business, Amy decided to take the leap with Elizabeth. Launching their own business has proved to be one of their greatest accomplishments and experiencing it all with a sister is irreplaceable.